We will find you the right talent for your open positions - delivering a quicker, easier way to post a job and find your business qualified candidates. The above video shows previous ICS programming.
The following is our production schedule:
Segment on the ICS. Aired on your choice of local affiliates and TV networks. Targeted to 1 or up to 150 markets throughout the United States.
We will produce a recruitment video for your business deigned to recruit candidates while branding a great image for your business.
You will have an account manager assigned to your business who will make phone calls and e-mail to potential candidates for your business.
Your business will be entered into the ICS system and we will incorporate your business in our co-op advertising and e-mail marketing.
Below with will find 1,2,3 steps for your business to schedule production with the ICS. Please fill out the following employer form and submit it. Then be sure to choose the option that is best for your business recruitment needs under Easy Order video - segment options.. Lastly be sure to schedule your production date and we will confirm with you soon.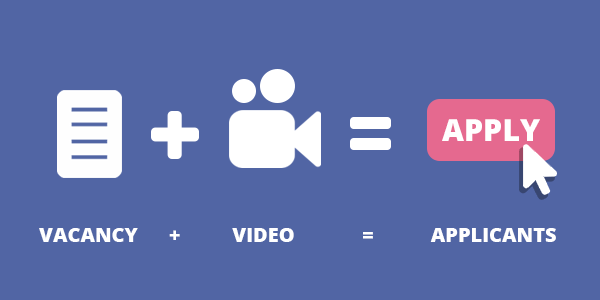 STEP #2: Choose From Options
STEP #3: Schedule Your Production Date
After filling out the above employer Easy Order form and paying for your Video - Segment Option you can Book Now below and that's it! Once you Book Now we'll call you & confirm.
2 Minute Video Upload the International Career Show Website:

If you are a employer searching for the right candidate, upload your video for candidates to view. Your video can be in HD or Standard resolution. It must be under 2 gigs and must be professionally produced. Use the following WeTransfer link to upload and send your video
www.wetransfer.com In the WeTransfer box, you must also enter in and use our e-mail address which is help@internationalcareershow.com
The above list includes prices for employers who would like us to produce a professional recruitment video in HD. The last price called
"2 Minute Video Upload" is for employers who have produced and uploaded their video onto the ICS website via www.wetransfer.com
After purchasing above, we will send your video to 15,000 people in our social media group. You can also send your video to your own individual or group of potential candidates. We will keep your video on the ICS website for a 1 year period of time.

TELEVISION AND INTERNET BROADCAST SCHEDULE

You can choose to air your recruitment needs from 1 up to 50 major markets plus 100 small markets though-out United State.
You choose your target market and budget.

You can find our major markets throughout the United State on our Contact Us page.